Industrial CT Scanning for Gray Value Analysis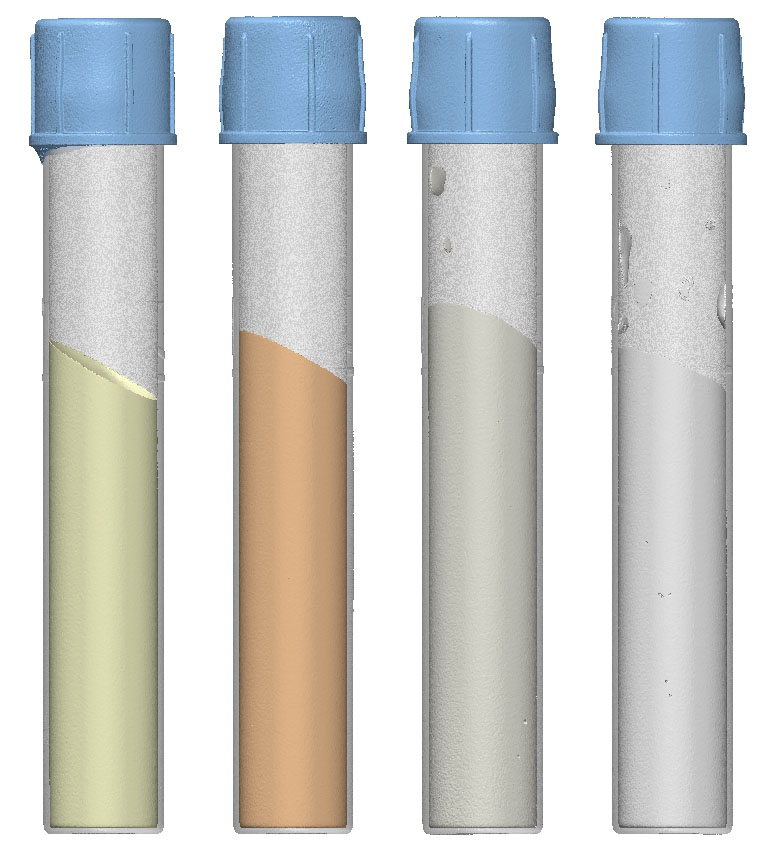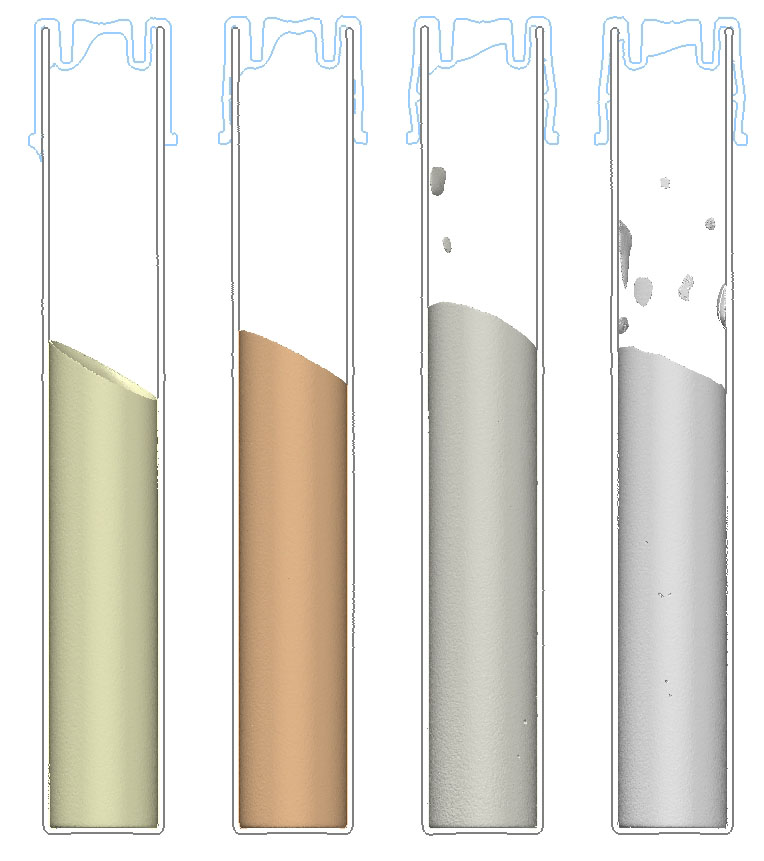 Industrial CT for Local Gray Value/ Linear Density Analysis
Industrial CT scanning is used for the analysis of battery insulations, liquid solutions, composite sheets, and more. All of these applications are practical and have been completed by us for clients across the globe.
This case study highlights multi-material segmentation of glass test tubes, plastic caps, and four types of liquid.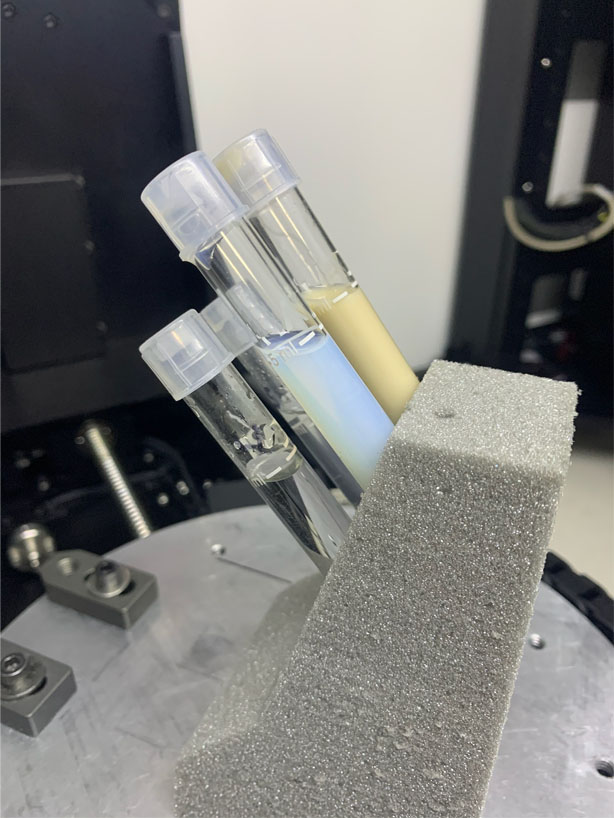 Gray Value Analysis
Local gray value measurements allow one to quantify linear density. This method can be used to understand, quantify, and image how changes in process affect the material. Further, using a benchmark, gauge, or control, along with other quality metrics, this method can be used to track changes after material use.
These images show four test tubes with different liquids. Cores from their centers were extracted and measured for differences in linear density/ gray value (how much energy was required to penetrate the liquid over time.) A map was applied to demonstrate inter-sample differences as well. The sample on the right has an uneven distribution of density.