Industrial CT Scanning 3D Printed Steel Tooling
Industrial CT Scanning for Additive Manufacturing and Tooling
Industrial Computed Tomography is used to inspect the complex geometry only made possible by 3d printing (additive manufacturing.) The presented steel tooling is 3D printed. Our client is testing this technology for their own processes and has found the need to inspect the print quality for burrs because of pressure abnormalities. Further, after few runs the larger steel has bound up. With hesitation we agreed to try and find where the blockage was located.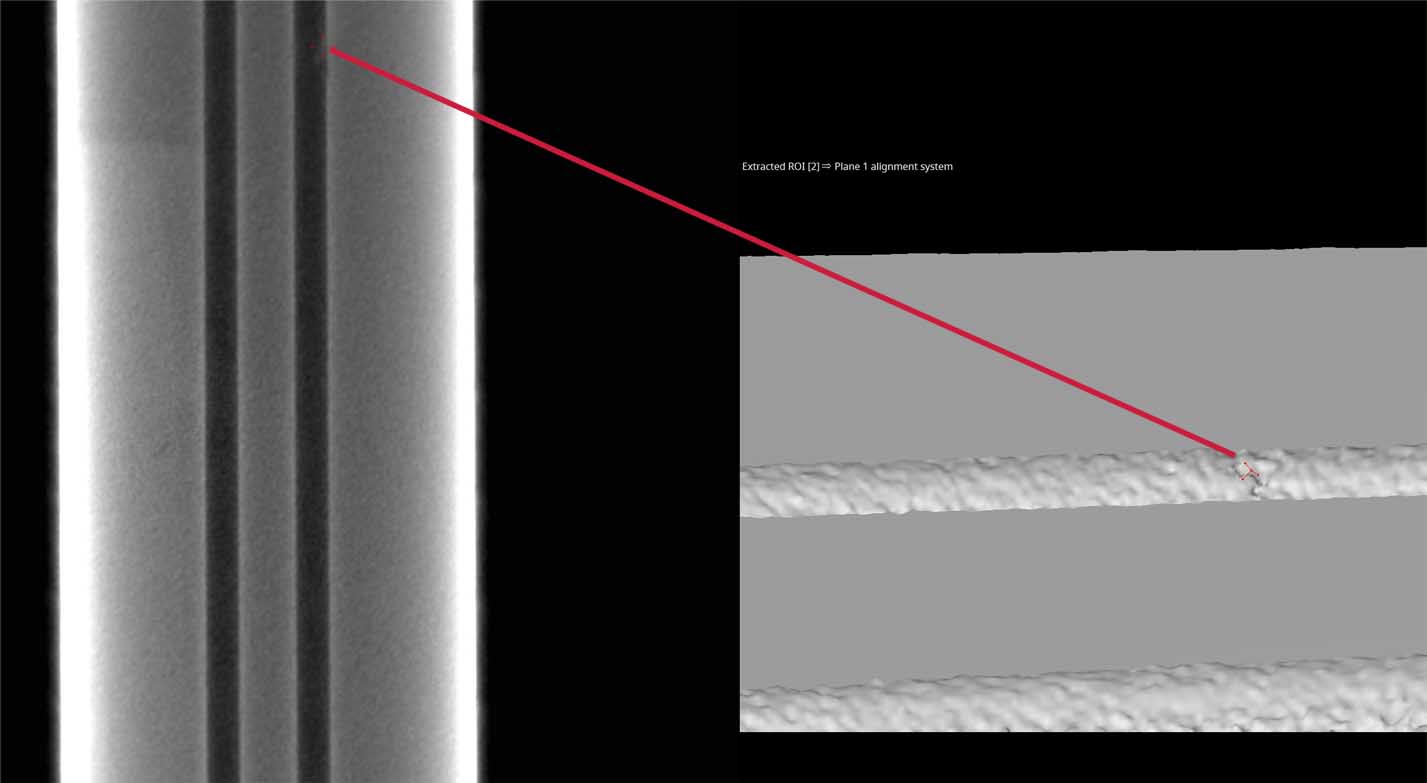 CT Scan & Slice Analysis of 3D Printed Steel
This smaller 3d printed metal tooling was relatively simple. The purpose of this scan was to understand the quality of the print and understand where defects, if any, were located. Shown above is a burr located in the water cooling channel, and below is a map of the channel.


CT Scanning 3d Printed Steel
This tool is significantly thicker than what we normally work on. We knew we wouldn't be able to see much, but focused on the outer area with the least linear density. Fortunately for our client the obstruction was located in this feature and we were able to locate it. Below shows imaging of the obstruction and a video walk through of the CT slice data.