Industrial CT Scanning Various Battery Types
This post highlights capabilities using Industrial CT Scanning for battery analysis. Three types of batteries are described:
1. BUTTON BATTERIES
2. CYLINDRICAL & PRISMATIC BATTERIES
3. BATTERY MODULES & PACKS
1. BUTTON BATTERIES
The image below shows slices of a CR2032 button style battery at two locations. The left image shows a slice in the middle of the battery; the right shows a slice near the negative terminal.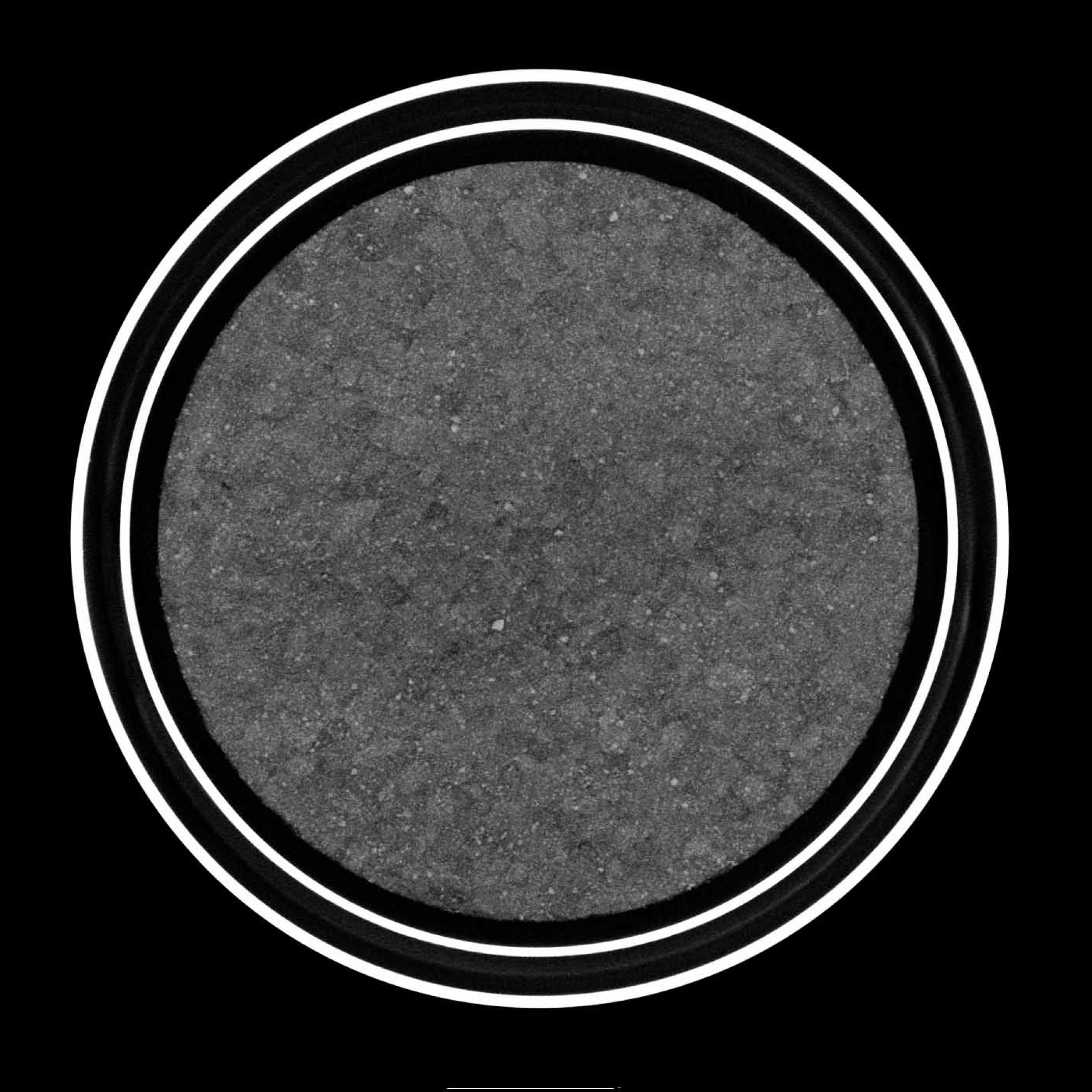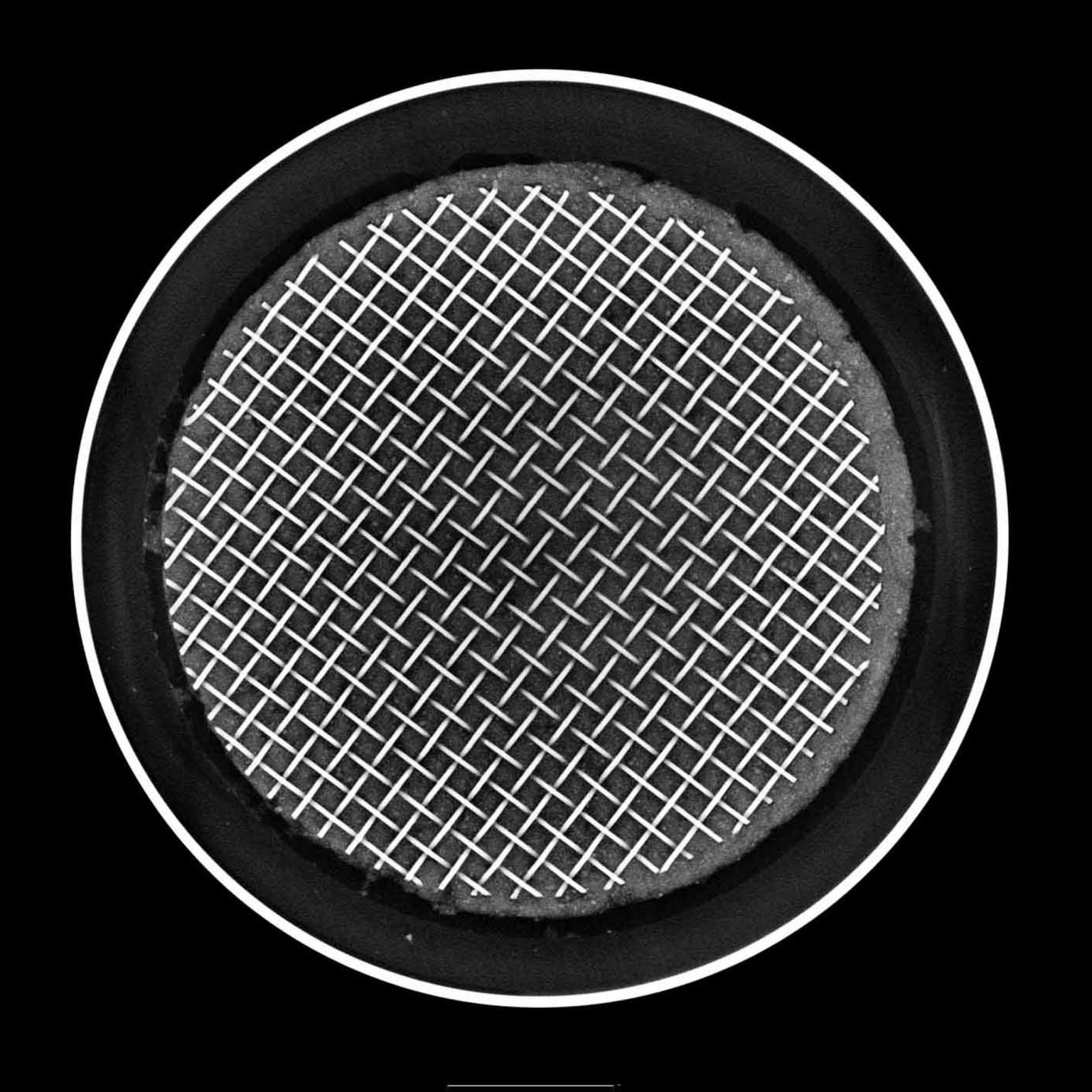 2. CYLINDRICAL & PRISMATIC BATTERIES
We scanned four brands of AA batteries with different settings ranging from a long, noise reduction scan to fast, standard scans. The intent is not to compare brands but to show how they may differ in assembly. Helical scans offer a significant increase in data quality but at the cost of time.
Using an axis we can "unroll" cylindrical parts, like this battery, in order to understand quality from a planar perspective. This unrolled plane can be viewed uniformly from any location off of center.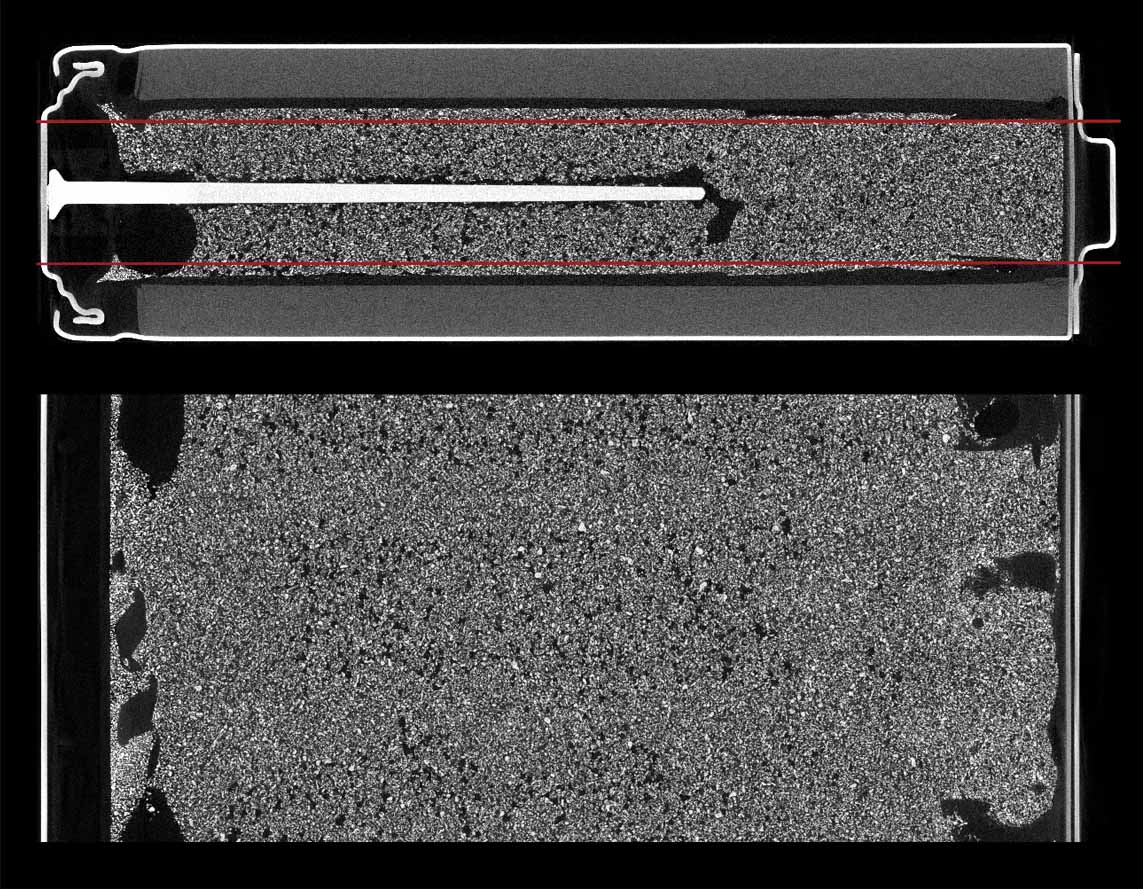 These images detail the quality achieved via industrial CT when analyzing Lithium-Ion Jelly Roll pouch batteries.  The positive electrode shows cracking throughout the structure of the cell, as well as inclusions.
The slider below shows a battery scanned pre & post charging. The left image is uncharged, the right is charged.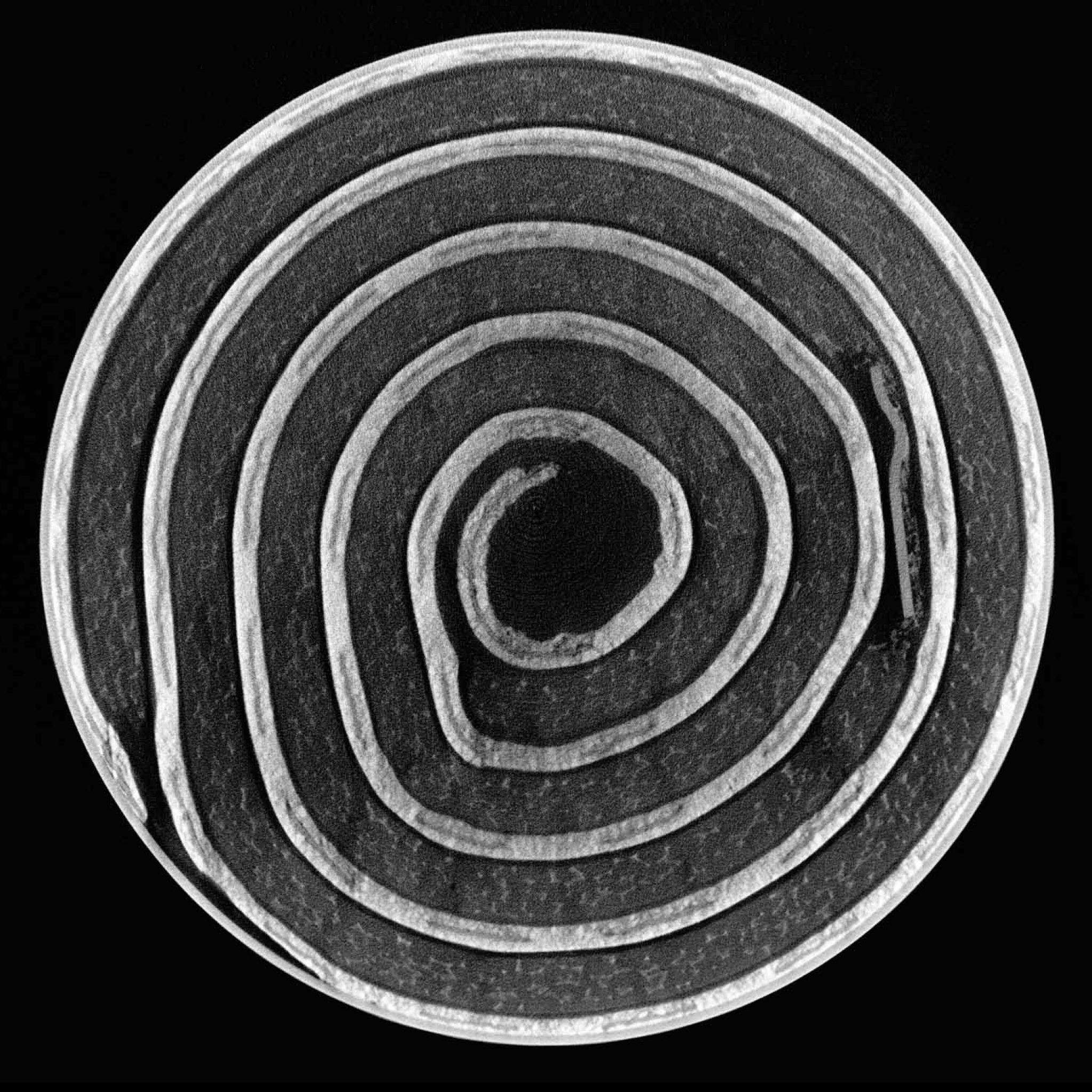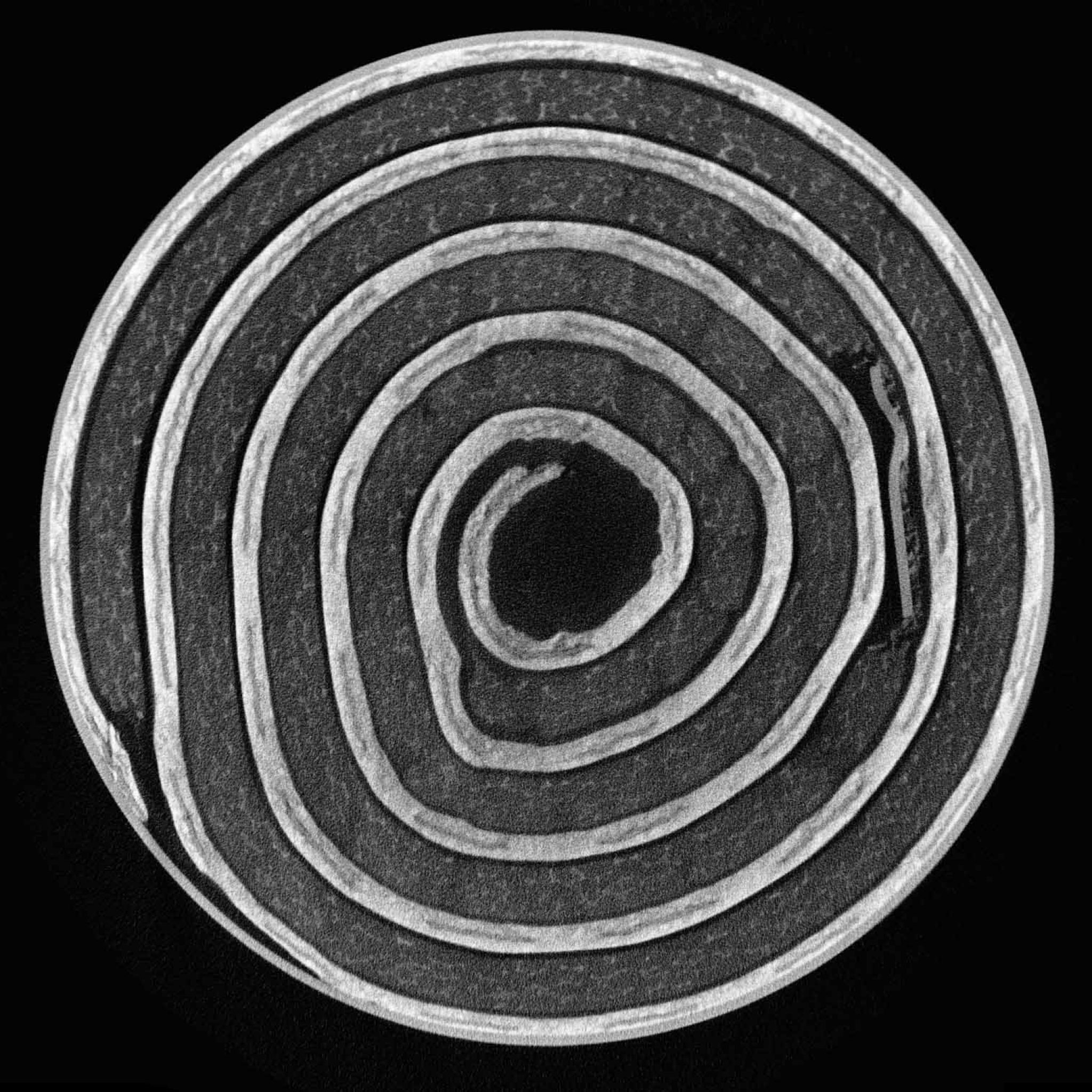 3. BATTERY MODULES & PACKS
We've scanned thousands of modules and packs in just the last year. From failure analysis to safety critical fault detection, we have proven our ability to scan and analyze such complex assemblies.
Automotive Battery Module – Fire Analysis
Automotive Battery Module – Pouch Tear Analysis
At the 4 second mark in the following video a tear is visible in the upper left corner of the cell.
Visualization of power tool lithium ion battery pack during an investigation into leakage and failure.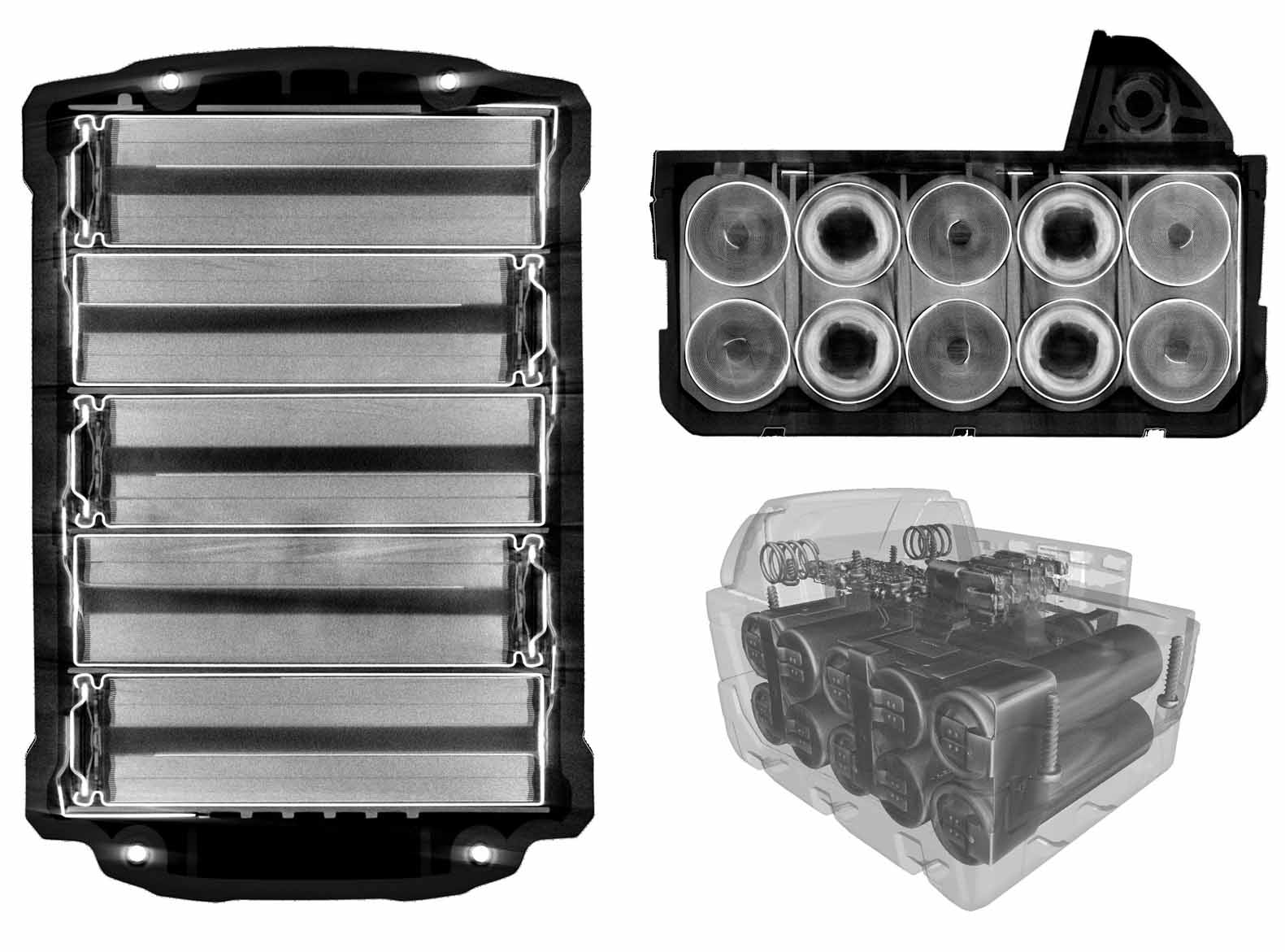 VIEW MORE INTERESTING CASE STUDIES