INDUSTRIAL CT SCANNING OF BATTERIES
Industrial CT Scanning of Batteries
Computed Tomography is used for the inspection of all types of batteries. Analyzing new designs, process adjustments, and failures, the ability to see inside with high resolution is critical.
Haven Metrology has performed a wide range of CT battery projects including a 3,000 12x7in EV battery sort and standard pre-post process comparisons of button, pouch, prismatic, and cylindrical batteries.
Top Down View of Li-Ion Cell
Below shows high resolution data from the analysis of the jelly roll inside a li-ion pouch battery.
Any irregularities like swelling, cracking, collapse, or corrosion will be detected.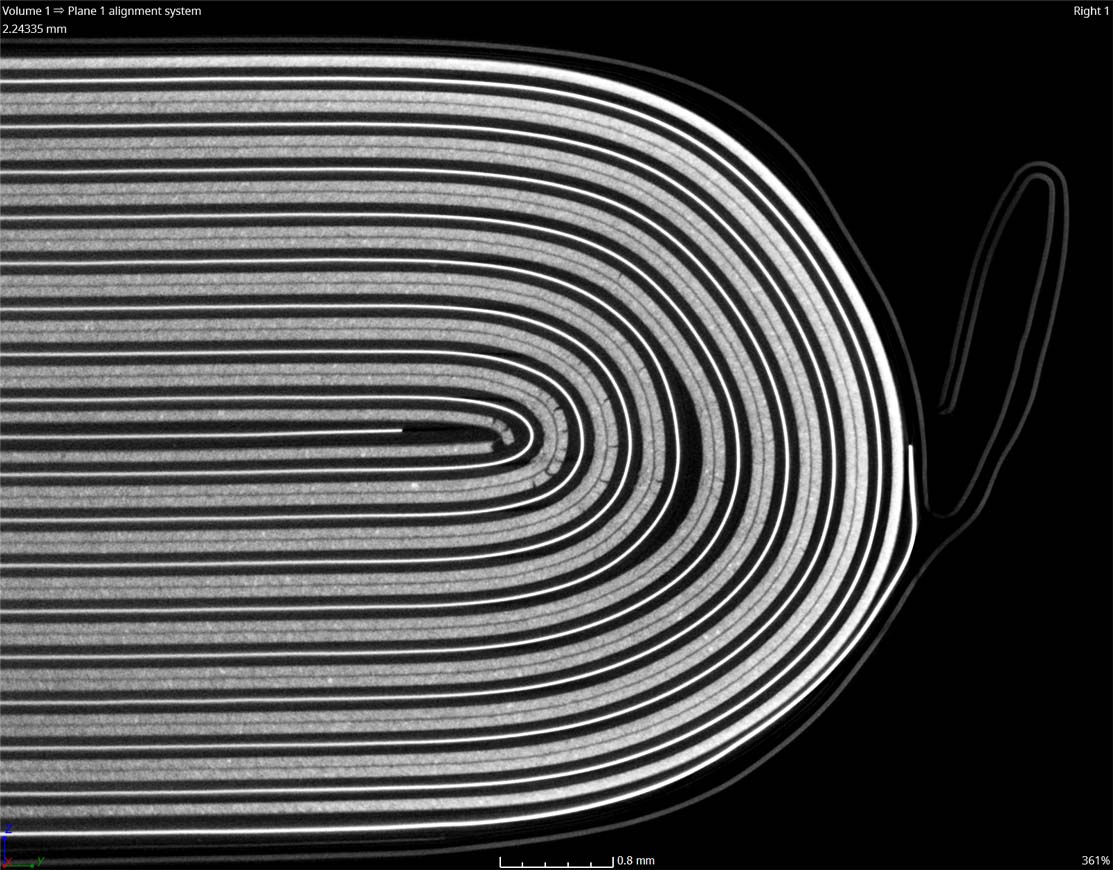 Side View of Li-Ion Cell
High resolution data was collected to analyze each layer of the cell.