Industrial CT Scanning for Pharmaceuticals
Industrial CT Scanning for Pharmaceuticals
High Resolution Industrial CT scans allow for the internal and external inspection of a wide variety of samples including pharmaceutical tablets.
This is a scan acquired with 1.4 micron resolution
Inside a Pill
This before/after slider shows what's behind the coating of this pill – a large network of microscopic cracks.
CT Slice Data for Compaction Analysis
Cross-sectional slice data from the CT scan allows us to view internal data at any location. Imaging like this can help manufacturers understand compaction and compound distribution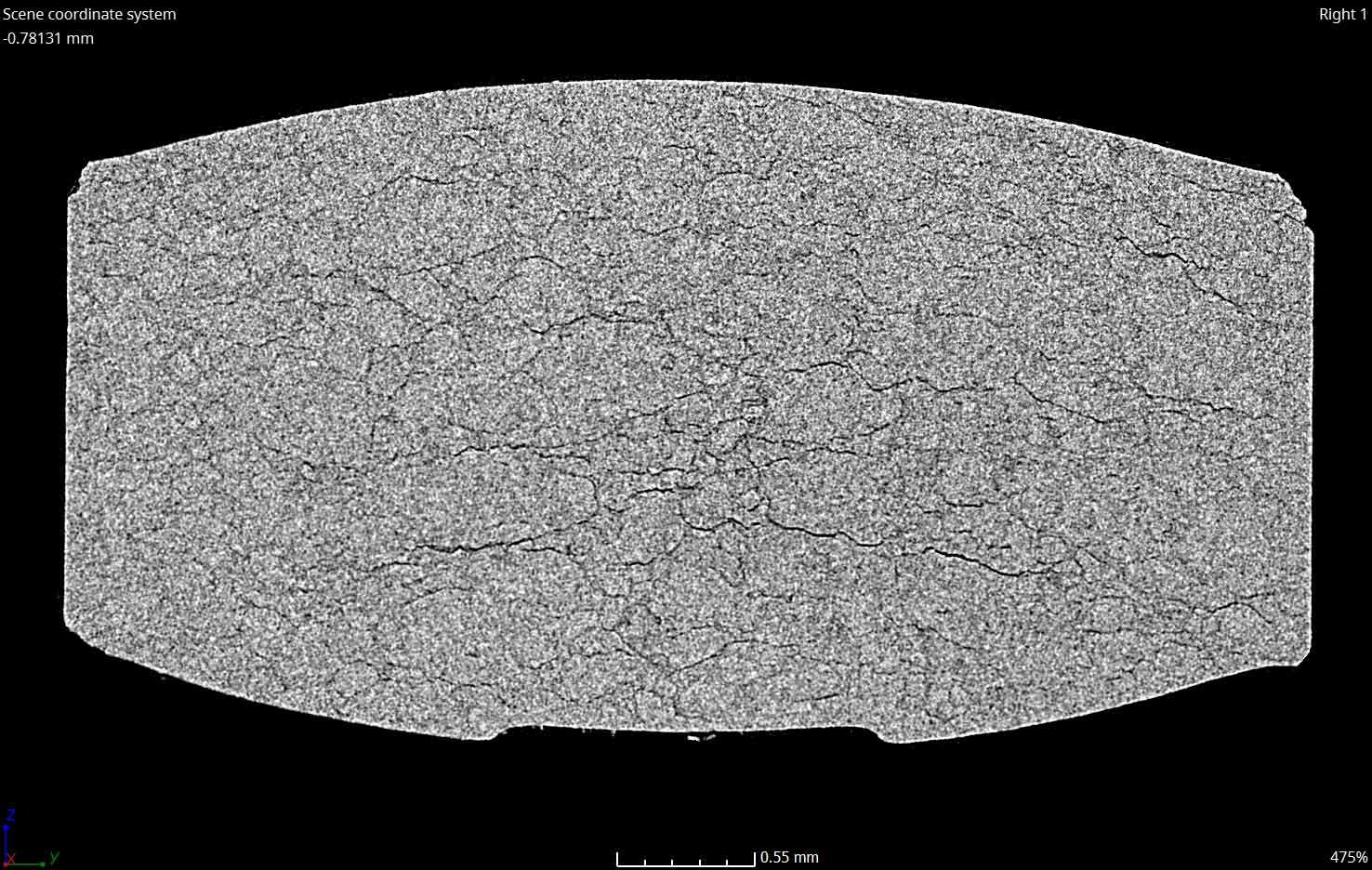 Linear Density Analysis
Linear density analysis is another technique for analyzing compaction and compound distribution.