Industrial CT Scan of 26″ Tire Assembly
Large Volume High Resolution Scanning
Haven Metrology's first of its kind 450kv Industrial CT vault offers the industry's best resolution, weight capacity, working volume, and detector size and speed. Combining these strengths allows us to non-destructively evaluate large, complex components like this 26″ tire assembly.
This is a single volume scan of the entire part with a variety of interesting takeaways.
MesoFocus 450kv X-Ray Source
The MesoFocus 450kv x-ray source allows us to perform large volume Industrial CT scans with incredible resolution.
Below we have visualized the valve stems and components. An inclusion is witnessed within the tread. The belts are clearly defined for form and spacing.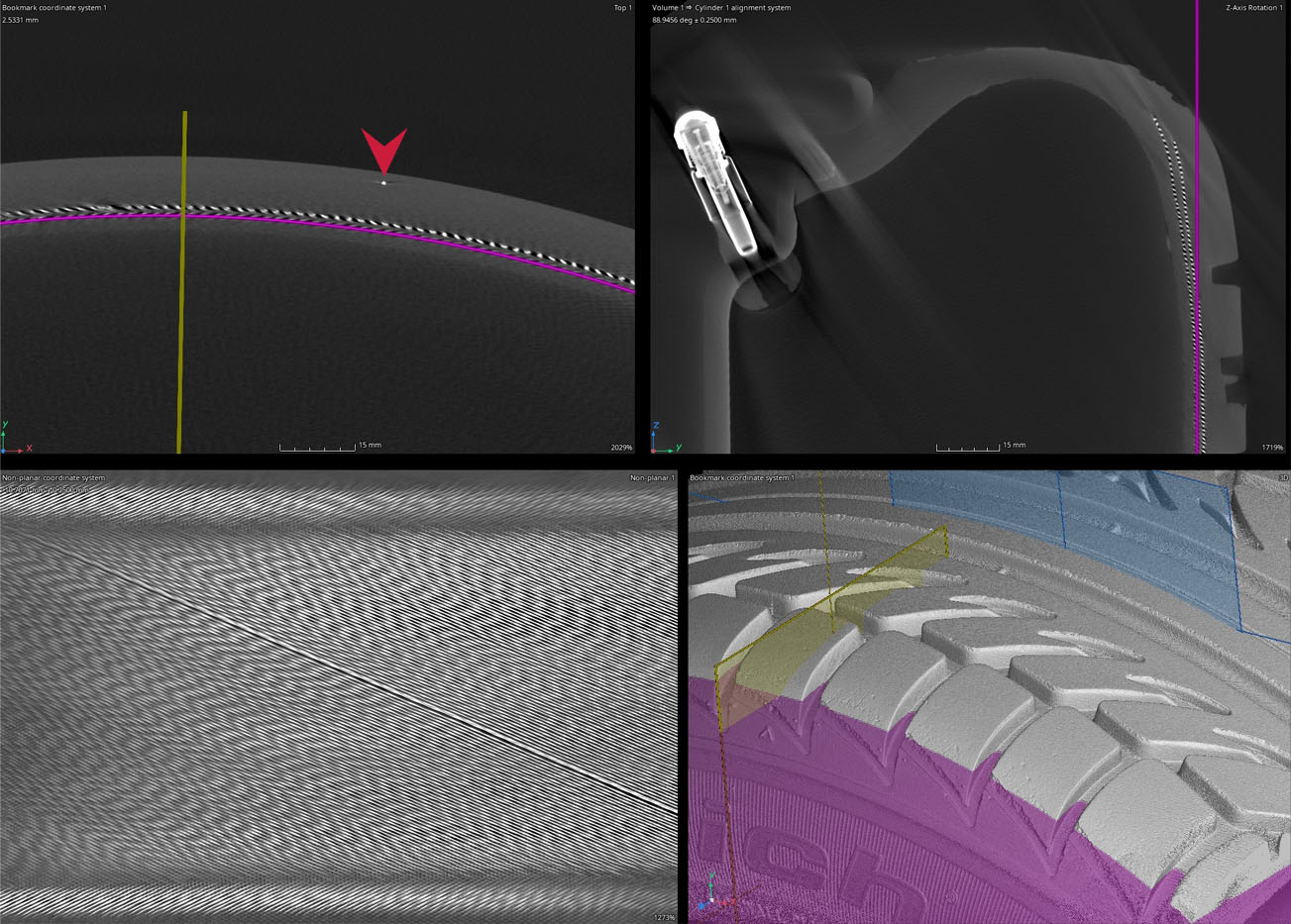 Unroll Cylinders for Planar Analysis
Using the "Unroll" function in Volume Graphics we can view an entire cylindrical cross section in a planar view, offering more context compared to a single cross-sectional slice.
Parallelism of the belts can be measured.
The balancing weights can all be viewed simultaneously.