Merry Christmas – CT Scan of Music Box Snowglobe
Merry Christmas from the team at Haven Metrology to you.
Enjoy this multi-material CT scan of a music box snow globe. This is a particularly difficult project because there are so many materials with varying density. We were able to segment them all, including the music box.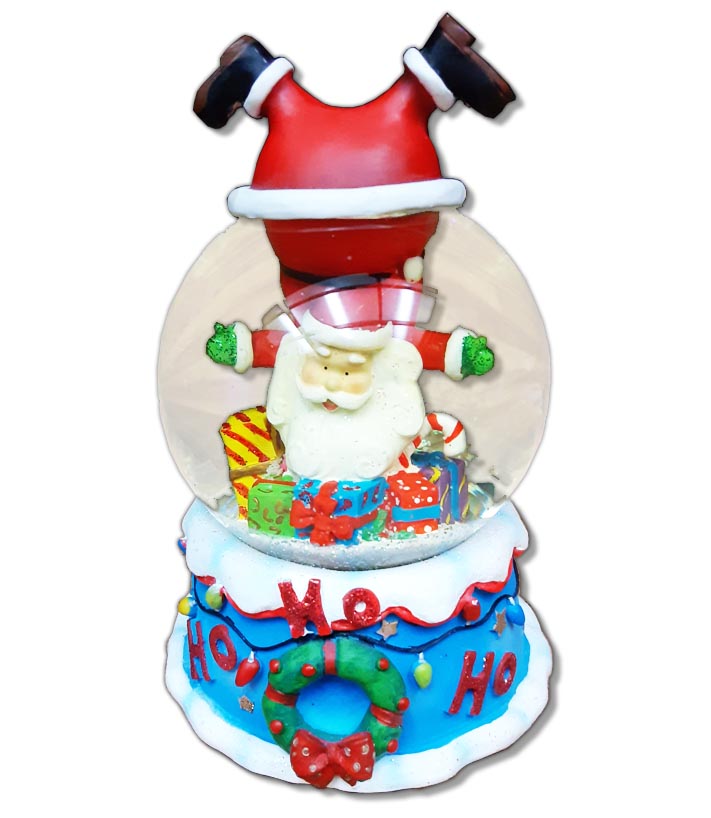 We overlay two images – the exterior against the same parts with transparency – so you can see where different features are located.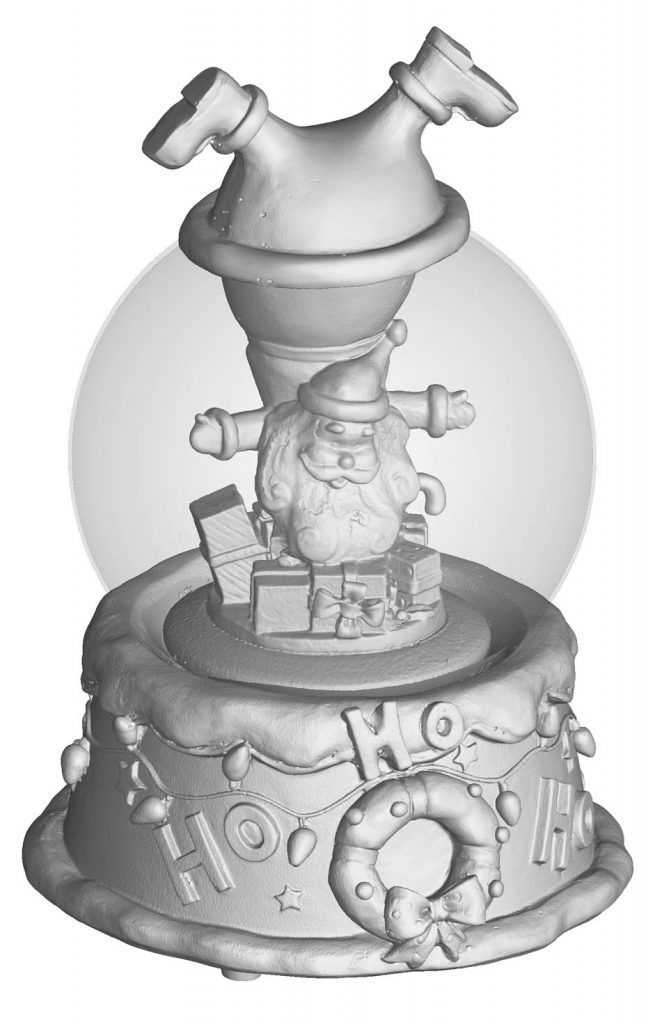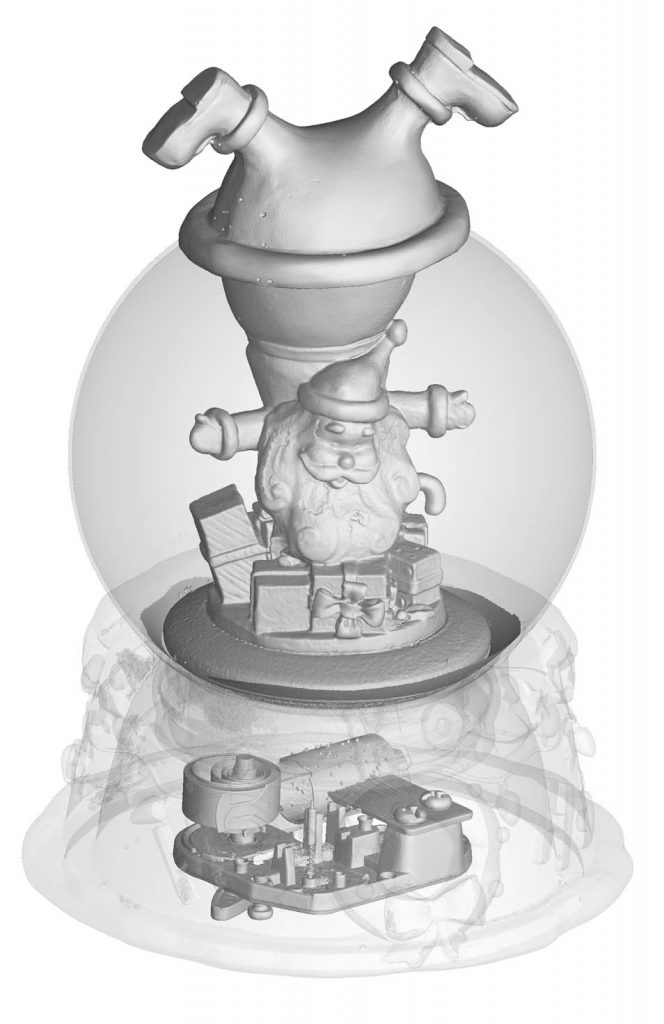 The music box is full of details that are only possible to scan using Industrial CT – the coil, sprocket, and other features out of line of sight.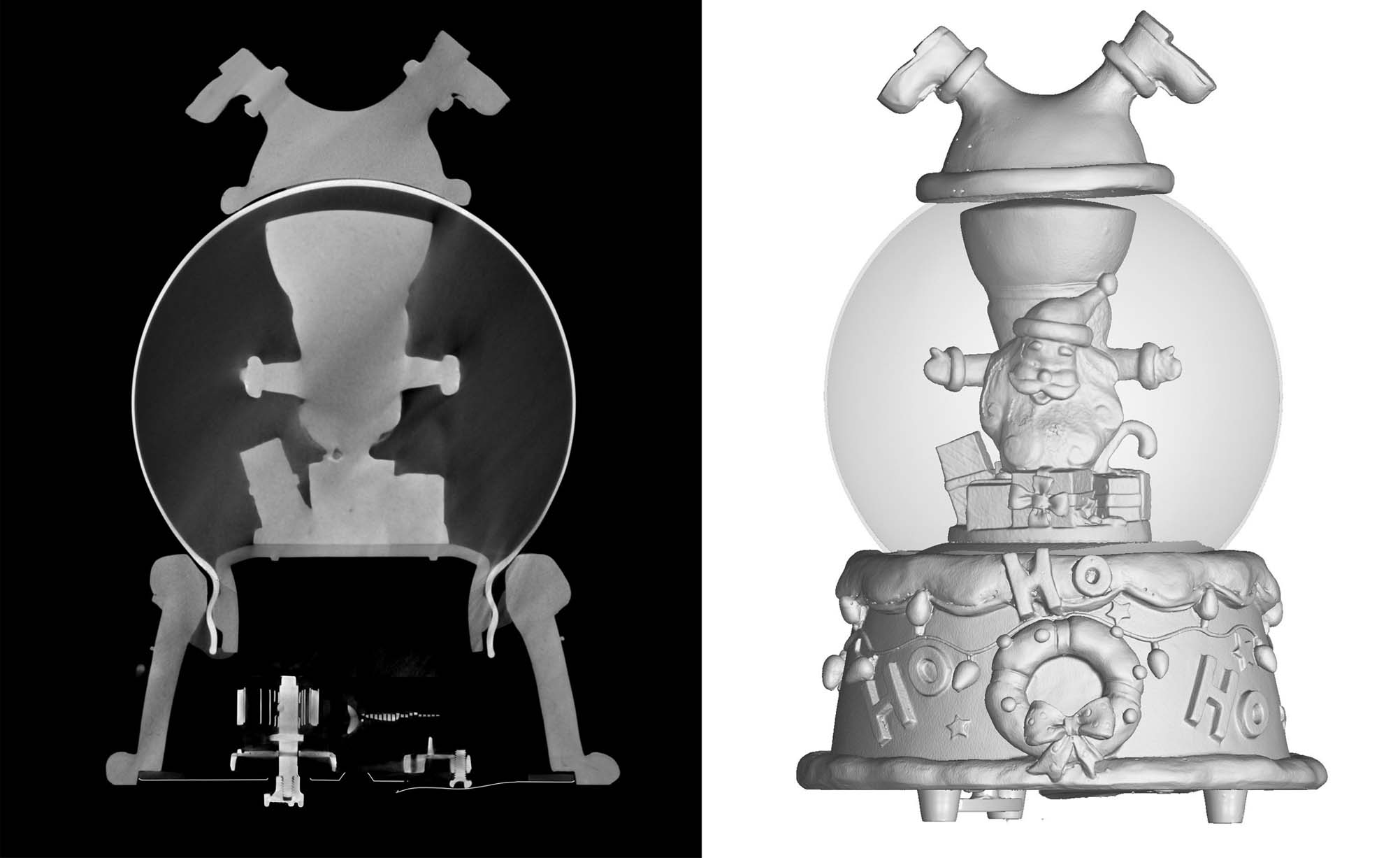 You can explore the exterior and interior of this snow globe yourself. Press the play button below to load it into your browser using SketchFab.