Industrial CT Scanning of Fine Mesh Filters
Industrial CT Scanning Fine Mesh Filters
Resolution depends on proximity to the x-ray source, so a small part with fine detail like this filter was no match for our Nikon XTH 225 ST Industrial CT Scanner.
We've been receiving a variety of filters – large canister assemblies, urethane, carbon, and micro-mesh filters like this – from all over the US including Michigan, Wisconsin, and California.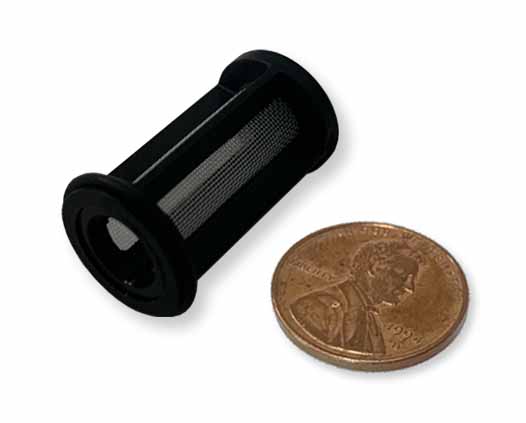 Porosity Analysis of Filter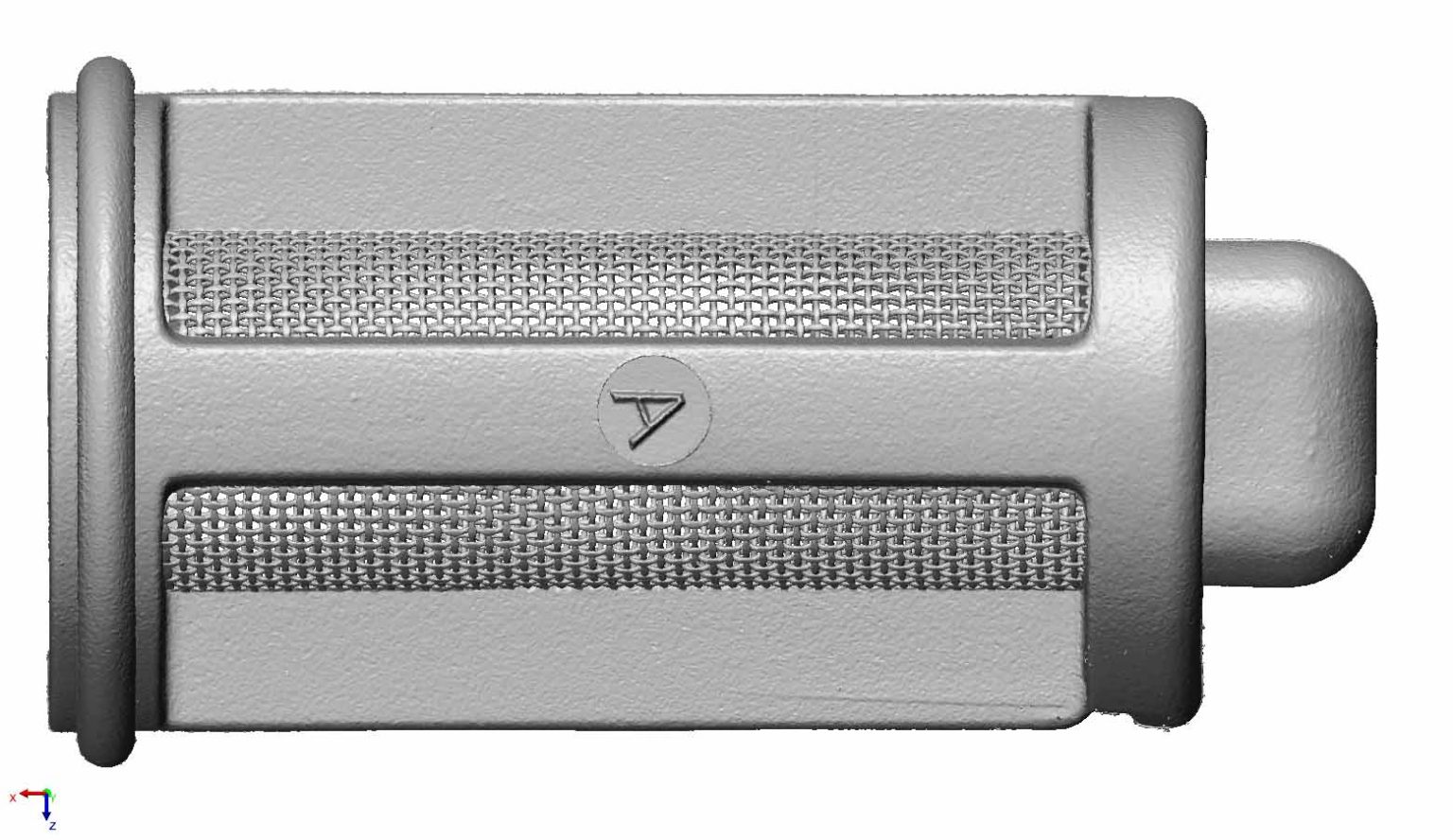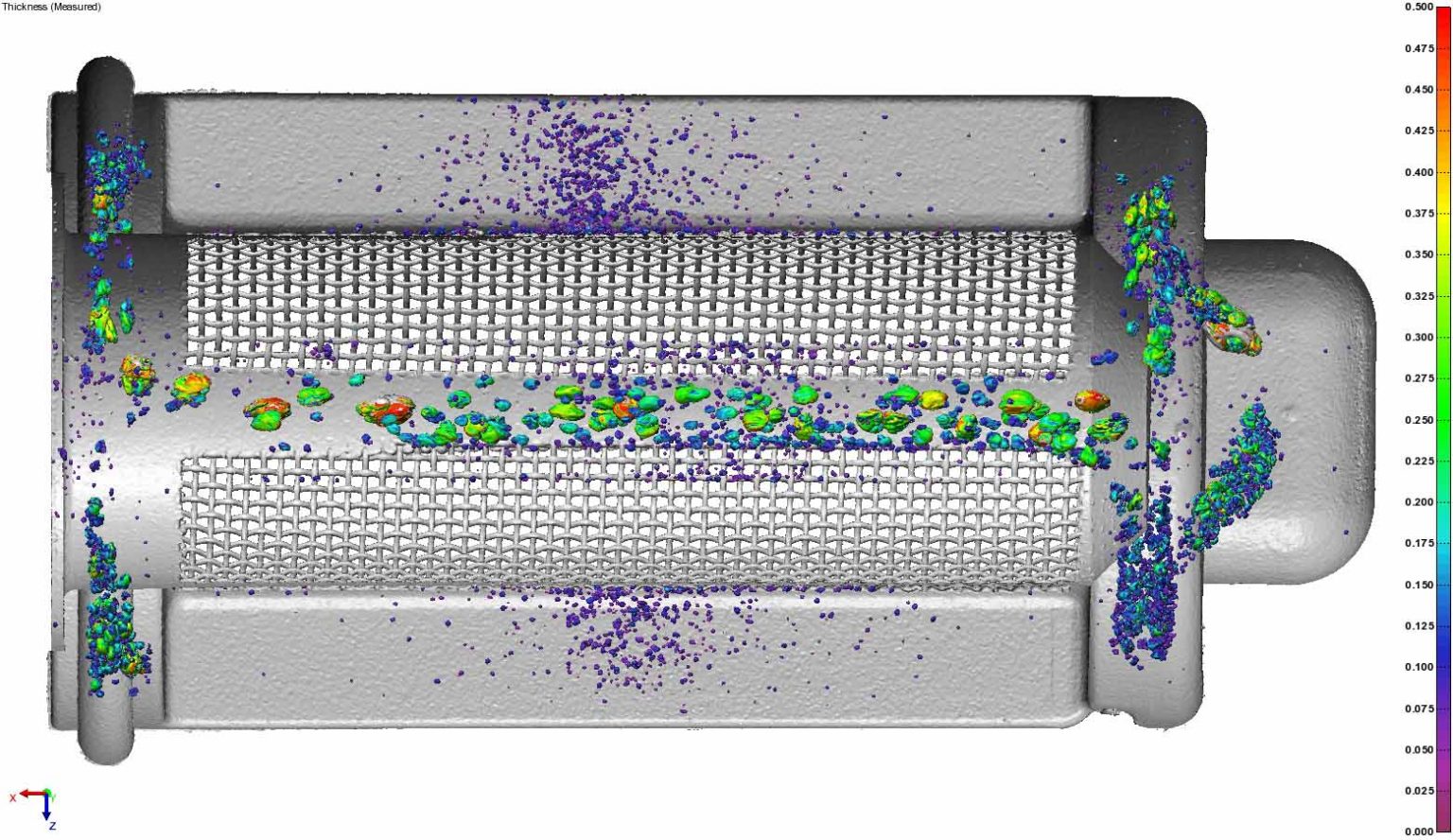 Unrolling Cylindrical Features
The below image of this filter was created using the "unroll" function based upon an axis using Volume Graphics. We are able to analyze the filter at a uniform distance from this axis.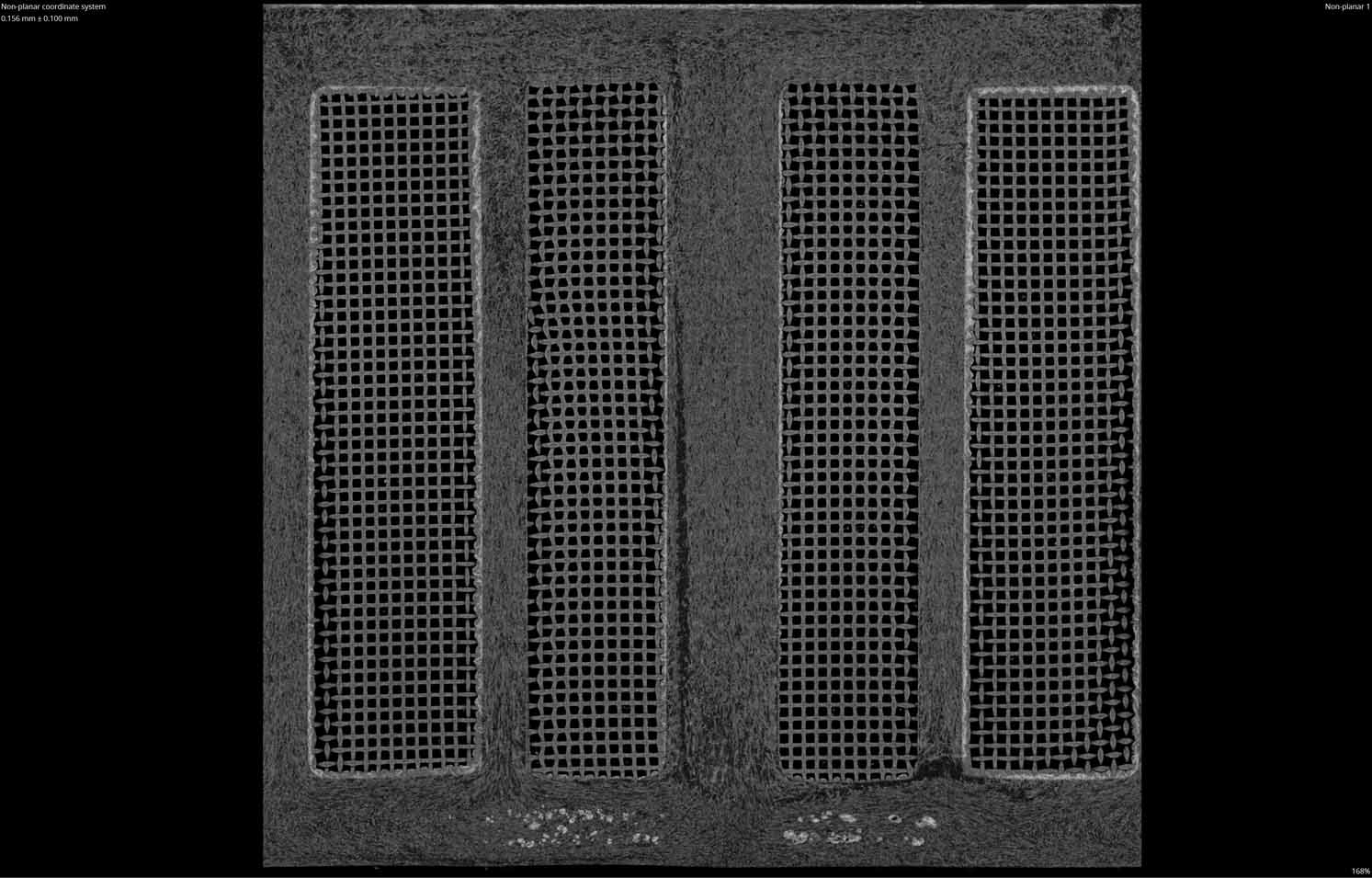 Explore the 3D Rendering of this Filter